Visit our Geology and Petroleum Website. Click here.
World Water Day Award 2023
World-Water-Day-Award-2023-flyer

Scholarship
PISLM-CSIDS-SOILCARE-Postraduate-Scholarship-2023-2024

First Registration Process
Video Competition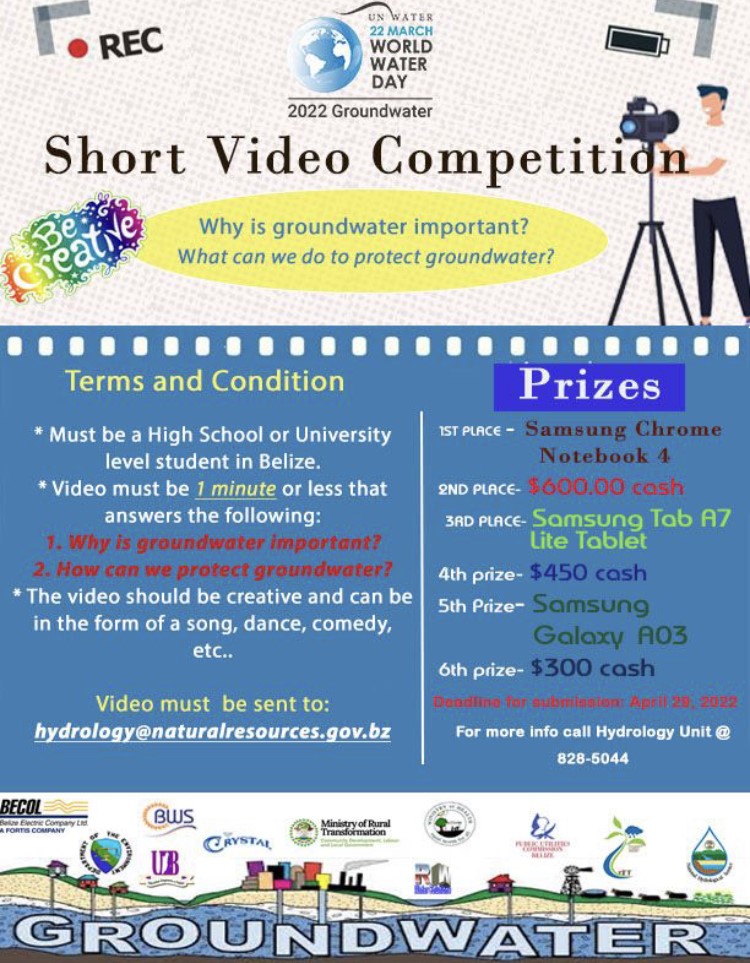 Notice:
A vacancy for the position of Project Assistant is available, you can find the vacancy below.
TOR-Project-Assistant-Belize-MNRPM-3

In an effort to implement social distancing and support the drive to offer our services online we will be deploying our online platform which will include the following services:
Tracking of Instruments
Reviewing of Land Account Status
Submitting Applications Online
Live Chat with our staff
We thank you for visiting our site and encourage you to stay safe.
Vacancy: Individual Consultant
Notice:
Hydrologist Procurement Notice has been extended, please click HERE to be taken to guidelines for vacancy.
Solid-Waste-Ad-2-1